Richmond Hill Sports Medicine and Therapy Team
At Athletic Edge Sports Medicine, we combine several traditional and innovative strategies and specialties to ensure you receive well rounded, cutting edge treatment programs to suit your exact needs. As a patient of Athletic Edge, you will be assigned your own personal therapist, who will represent our full team of skilled and capable team physicians, physiotherapists, chiropractors, and other rehab specialists, all dedicated to helping you KEEP PLAYING.
Dr. Grant Lum, MD, CCFP, Dip Sport Med, Medical Director, and Founder
Grant Lum has been practicing sports medicine and performing arts medicine since 1994. He is a leading authority in the field of sports medicine and is dedicated to learning, teaching, and furthering advancements within his field.
Grant is the team physician for Squash Canada, a consultant for the NHL Players' Association, and an Assistant Professor at The University of Toronto, in the Faculty of Medicine. Grant is also the Medical Director of the Fitness and Lifestyle Management Program at George Brown College, where he assists in curriculum development.
He has appeared in many newspaper articles, on radio, and on television as an expert in sports medicine. Grant currently writes regularly for The Weather Network, about the correlation between weather and health. He was also the health blogger for CTV news.
Book an appointment with Dr. Grant Lum Today
Michelle Kao, Registered Physiotherapist – on mat leave
Michelle obtained her Master's degree in Physical Therapy from Queen's University. She is a passionate physiotherapist who strives to provide the best possible care to her clients and works with them in achieving their goals. She has extensive experience treating active patients of all ages during her years of practice in British Columbia and Alberta, and is looking forward to working in her home province of Ontario. She has taken continuing education courses with the Orthopedic Division of Canada and is certified in acupuncture and Gunn IMS needling.
Michelle maintains an active clinical interest in treating musculoskeletal injuries, particularly those stubborn and recurring injuries that are slow to improve.  She strongly believes in finding the root cause of your pain and employs various treatments, including manual therapy and dry needling techniques, to address those issues. Michelle also believes that patient education and an individualized exercise plan are key elements in returning to physical activity and preventing re-injury.
Having grown up figure skating and playing volleyball, Michelle enjoys staying active and is an avid hiker and skier. She loves exploring nature with her family and trying new things. You can find her at a new restaurant, picking up a new sport, working on a new skill or even trying out a new recipe in the kitchen!
Michelle is currently on maternity leave, taking care of her 2 energetic boys! She is hoping to return to AESM in January of 2024.
**Languages:** English, 普通话,粤语
Charlotte Xue, Registered Physiotherapist
Charlotte graduated from McGill University with a Master's degree and a Bachelor's in Physical Therapy. Her interest in health and fitness, along with her desire to help others has led her to pursue physiotherapy. During her time at McGill, she has practiced in a variety of clinical settings, including acute care, sub-acute rehab, and private practice while treating patients with a wide range of orthopedic conditions.
Charlotte believes in targeting the root cause of pain and discomfort to create effective and lasting changes. She utilizes a combination of education, therapeutic exercises, manual therapy, and physical modalities to help her patients achieve their goals and return to activities they love. She is committed to providing quality, individualized care to every patient and making the rehabilitation journey an enjoyable experience.
Charlotte was born in China and moved to Montreal at the age of 16. She is fluent in both English and Mandarin. In her spare time, she enjoys traveling, going for hikes, playing the piano, as well as exploring different restaurants around Toronto. She is happy to share and take any food or travel recommendations.
Tuan Huynh, Registered Physiotherapist
Originally from Toronto, Tuan, graduated with anHonours Bachelor of Science degree in Medical and Health Physics from McMaster University and went on to later receive his Doctor of Physical Therapy degree from D'Youville College in Buffalo, New York.
Tuan has worked in many facilities across the US in New York, California, and Oregon, as well as Toronto, and in doing so, gained a wealth of knowledge and clinical experience working with a wide breadth of conditions including orthopedics, sports injuries, post-surgical rehabilitation, neurological conditions, and chronic pain.
Tuan's treatment approach uses an individualized combination of manual therapy and therapeutic exercises with strong emphasis on activity and movement to restore strength, range, and function to clients so they can meet their treatment goals. In addition, he always includes a strong education component to any treatment plan to empowerclients with understanding oftheir unique situations.
Tuan has been involved in breakdancing and martial arts throughout most of his life, giving him insight into, often unconventional, movements of the human body. As a physiotherapist, he understandsthe demands of martial arts, dance, movement culture, and fitness, and how to helpclients recover to perform at their best, while protecting themselves from future injury.
Outside of work, Tuan stays active by training in martial arts, breakdance, Latin dance, and strength training. He also enjoys music and gaming.
Dr. Corey Hofkirchner, Chiropractor
Dr. Corey Hofkirchner received his Doctor of Chiropractic degree from the Canadian Memorial Chiropractic College (CMCC) in Toronto. He has experience working within sports medicine clinics, St. Michael's Hospital Sumac Creek Family Health Team, Mt. Sinai Hospital's Rebecca McDonald Center for Arthritis Spine Clinic as well as Mackenzie Health and Hamilton General Hospitals' fracture clinics with Orthopedic and Neurosurgical consultation. Dr. Hofkirchner has also worked as a varsity strength and conditioning coach and personal trainer while he studied at Waterloo University.
Dr. Hofkirchner uses a combination of hands-on therapy, exercise, medical acupuncture, and self-management approaches with his patients for effective and efficient relief of spine and extremity musculoskeletal conditions and performance enhancement.
Dr. Brett Dykstra, Chiropractor
Growing up Dr. Dykstra devoted much of his time playing multiple competitive sports. During high school he dedicated his time to playing competitive hockey at the Ontario junior level. Dr. Dykstra then went on to complete a Bachelor of Science degree in Kinesiology from McMaster University. During his time at McMaster he worked in a lab researching the areas of exercise and muscle physiology. He also worked as a personal trainer during his undergraduate studies, completing multiple certifications in fitness, which is where he found an interest in understanding biomechanics and injury rehab. He then went on to complete his Doctor of Chiropractic degree at D'Youville College where he graduated magna cum laude. At D'Youville, he worked in the anatomy lab as a teaching assistant and also took on a research project focused on muscular anatomy, which was then published in a scientific journal. He has a particular interest in treating neck, low back and sports-related injuries. Dr. Dykstra is trained in joint manipulation, soft tissue release, rehab exercise and athletic taping. He has completed certifications in medical acupuncture from McMaster University and concussion management. You can find him living a healthy lifestyle of running, golfing, cycling and playing hockey.
Dr. Samantha Duncan, Chiropractor
Samantha grew up in Aurora, where she was involved in many community sport organizations. With her love of playing sports as well as her love for helping people, she graduated with a Bachelor of Human Kinetics in Movement Science from the University of Windsor. She was then accepted and graduated from the Canadian Memorial Chiropractic College, with a Doctor of Chiropractic degree. She has further completed the Neurofunctional Medical Acupuncture course at McMaster University.
Samantha uses evidence-based treatment protocols with her patients to achieve the best possible results. She treats both acute and chronic conditions of the spine and extremities with a combination of spinal manipulation, soft-tissue therapy, cupping and home exercise plans. Samantha encourages her patients to make improvements to overall health through stretching, exercise, diet, sleep, and workplace ergonomics to achieve optimal results. She values educating and building trustworthy relationships with her patients.
When Samantha is not in clinic, she enjoys playing hockey, spending time with her family and friends, hiking, gardening, trying new recipes, and traveling.
Sam Hosseini, Registered Massage Therapist , Athletic Therapist
Sam graduated from York University with a Bachelor's degree in Kinesiology and Health Sciences, as well as a certificate in the University's Athletic Therapy program. He is also a graduate from the Royal Canadian College of Massage Therapy, and a certified personal trainer since 2018.
Sam has worked with a variety of athletes and individuals from various backgrounds, which has allowed him to develop a comprehensive understanding in helping people return to sport, continue playing, and to perform at their best. He thoughtfully combines the disciplines of Athletic Therapy, Massage Therapy, and Strength Training to help his patients reach their short and long-term goals using reliable evidence-based practices.
He is highly dedicated to constant improvement and life-long learning as a healthcare practitioner. He looks forward to taking new courses and aspires to pursue teaching in the future to assist the next generation's practitioners. In his spare time, he enjoys playing soccer, scuba diving, surfing, reading, and playing the drums.
Shaunice Terrelonge, Registered Massage Therapist, Athletic Therapist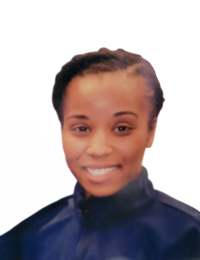 Shaunice received her certification in Athletic Therapy in 2019, and her certification in Massage Therapy in 2020. She has served in private high school settings as well as in community clinics, where she particularly enjoys working with young athletes. She is the former Head Athletic Therapist of the Junior Argos.
Lynda Mainwaring, M.H.K., Ph.D., C. Psych.
Performance, Health and Rehabilitation Psychology – Associate Professor, Faculty of Kinesiology and Physical Education, University of Toronto
Lynda Mainwaring is a Registered Psychologist and Associate Professor at the University of Toronto with graduate training in both Human Kinetics and Psychology.  Dr. Mainwaring has published and presented over 200 papers internationally on athletic and dance injury, performance, and dance psychology. Her research interests include psychological consequences of physical injuries in sport, dance, and performance, the emotional impact of mild traumatic brain injury in sport, psychological sequelae of hand injuries, perfectionism, and performance enhancement.  She also has a keen interest and proficiency with a qualitative methodology.  Her practice focuses on optimal well-being and performance, psychological aspects of injury in sport, work, and the performing arts, hand injuries, and sports concussion. She uses various approaches to treatment including mindfulness and hypnosis matching the presenting issues with a suitable management strategy. Dr. Mainwaring is a principal investigator with the Concussion Programme at the University of Toronto, a member of the College of Psychologists of Ontario, the Ontario Psychological Association, the American Psychological Association, and the Research Committee for the International Association for Dance Medicine and Science.
Credentials:
Psych. (1993). Registered Psychologist in Ontario.
PhD (Psychology) 1992 York University, Toronto, Ontario
MHK (Masters of Human Kinetics) 1984 University of Windsor, Ontario
Bachelor of Human Kinetics (first class honours) 1981 University of Windsor, ON.
Bachelor of Arts (Psychology)1980 University of Windsor, ON.
Meet Our Team of Sports Medicine Doctors